Attack From Mars (AFM)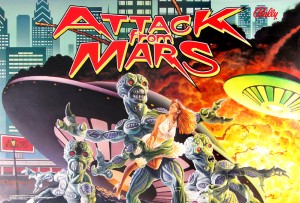 I took delivery of an Attack From Mars (AFM) today.
It was supposed to be fully working (except for the strobe light and the LEDs in the Mother Ship) and the cabinet was faded.
What I received though, was a mess:
I'll be highlighting my endeavours and struggles of getting this machine fully working and presentable in the AFM Category of this blog.
Wish me luck!