Monday, July 5th, 2021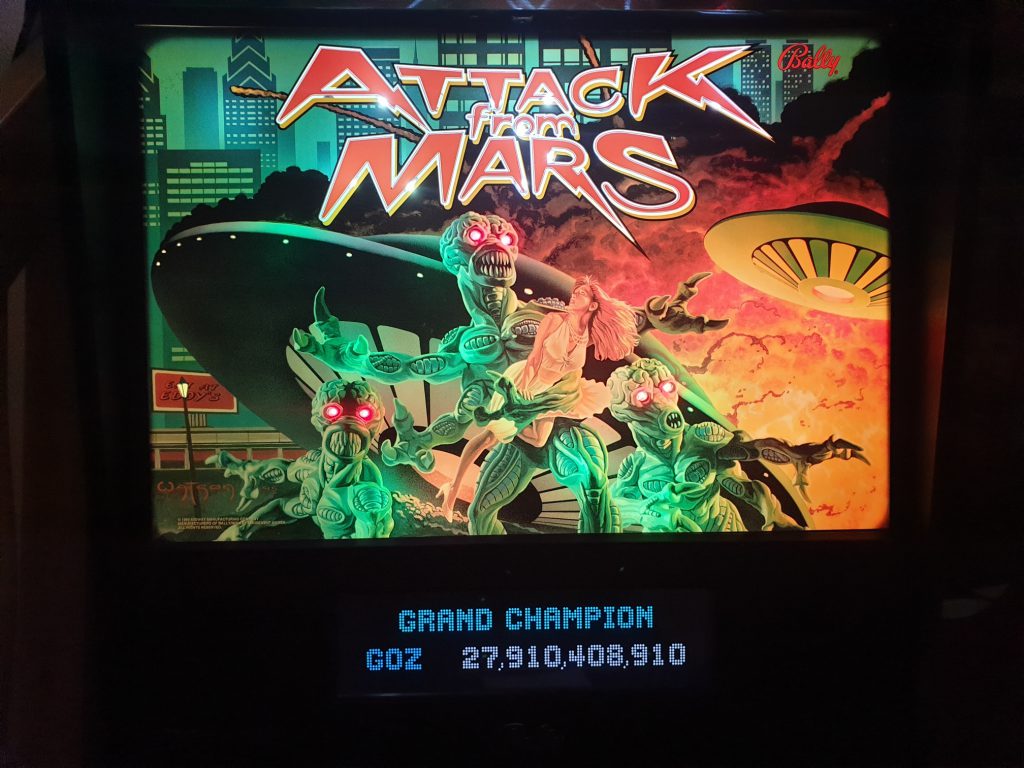 So after 8 years (and having only played my AFM sporadically over that time – as its positioned in a very "loud" part of the house, meaning I can't play it discretely) I managed to get to "Rule the Universe" today. I got to it on my first ball (plus 2 extra balls) and it was amazing! I was sooooo pumped up, that when I lost my ball, my heart wasn't in it any more and I wasn't concentrated, so I promptly lost the next three balls (2 balls plus 1 extra ball) for next to nothing! So I only managed to reach:
27,910,408,910
But hey – better luck next time!
YES!!!!!!!!!!